Make Extra Money and become a Chef Gina's Sales Rep!
Starter Kits are now available!
Get your Pierogi Ornament!
Congratulations to the Happy Couple!
Nancy is wearing our Wedding Cake Shoes!
A few months back I did a custom order for Cinnamon Toast Crunch in 1:6th scale. I'm completely amazed how they were able to turn my items into real looking food. This is so cool! ‬
Note: Video's are PG 13 content
Mark and his Team did an awesome job!
Fan Clubs are now Available!
Birthday Party Packages now Available!
Make American Girl Size Food with Chef Gina at your party!
Madison & Payton Showing their Chef Gina's Food!
NeNewNe
Looking for a new product line?
Check out our wholesale information!
Click Chef Gina's icon below for more information
**Chef Gina's products are for the adult collector. These items are not intended for small children.**

We are in the process of changing plates. Plates listed may vary from the picture

Please remember all our items are fake, please do not eat, taste or lick our play food.
We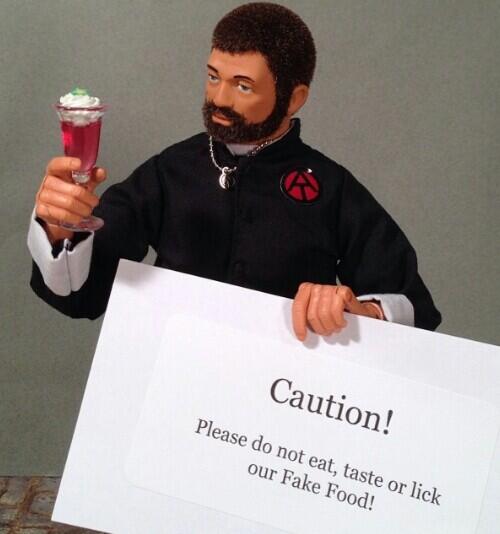 Special Thanks to At_GIJoe for his picture!
NewNeNew IteNnOrde
Copyright © 1999 - 2016 by Chef Gina's LLC
All rights reserved. No part of this publication may be reproduced, distributed, or transmitted in any form or by any means, including photocopying, recording, or other electronic or mechanical methods, without the prior written permission of the publisher, except in the case of brief quotations embodied in critical reviews and certain other noncommercial uses permitted by copyright law. For permission requests, email.